The major expenses in life are the ones that we usually pay attention to, which is why it's the little, unnoticed ones that can end up sinking your financial ship. They're the ones that make you ask "Wait…where did all my money go?" at the end of the month.
This especially applies to entertainment expenses, since this category is often the least strictly budgeted. Cutting the cable cord doesn't automatically save the wallet. Add up sites like Netflix, Hulu, HBO Go, Amazon Prime, and anything else you may be using, and suddenly $10 here and $15 there can add up to be quite a lot.
But I'm not about to tell you to give up movie night and spend your evenings painting your walls just to watch them dry. Smart personal finance isn't about cutting all the fun out of your life, but rather about optimizing your fun with finances in mind. When it comes to TV, you may not even have known that there are a ton of free streaming services like Netflix. (And yes, they're safe and legal—I won't be leading you into the dark web today.)
So let's look at some of the best free Netflix alternatives that you can start using in order to save money and still enjoy a variety of free, legal movies and TV shows. I've categorized and ranked these according to what type of content they have, so you can narrow them down depending on what you're looking for.
Note that most of these require a sign-up and they're usually ad-supported, but it's a small price to pay.
Great Free Netflix Alternatives for General Purposes
Netflix is famous for its wide variety of shows and movies in a ton of genres, so that's where we're starting out: general streaming services like Netflix where you can find just about any type of content you want to see.
1. Tubi (Best General Option)

Tubi is easily one of the best places to catch free shows online, and they also have an impressive movie selection. Tubi is often called the free alternative to Netflix, and for good reason: not only can you watch many of the same shows that Netflix has, but there are a number of great movies and shows available on the service that you wouldn't be able to find on either Netflix or Hulu. (And you can tell they're proud of it because they literally have a category labeled "Not on Netflix.")
Other categories on Tubi include comedy, drama, action, docuseries, family movies, cult classics, and many more. You won't always find the newest and most popular shows, but if you can wait until the hype train leaves the station, you'll get to practice the skill of delayed gratification too.
For all of Tubi's solid options, you're never asked to pay a cent. Tubi sustains itself through short ads while you watch content. There are definitely worse things in the world than having to watch an ad or two (at least they're shorter than cable commercials). It's something you'll have to get used to if you decide to use this Netflix alternative because on Tubi, there's not even an option to get a paid membership in order to turn off the ads. If you can deal with that, Tubi is one of the best programs like Netflix thanks to all the high-quality programming available.
Signup required? Yes
Does Tubi have ads? Yes
Is Tubi legal? Yes
Is Tubi safe? Yes
2. The Roku Channel (Runner-Up Overall)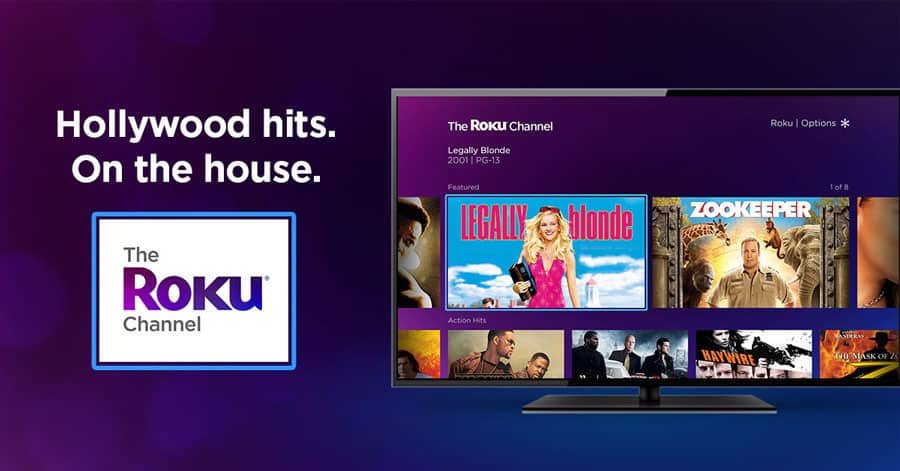 The Roku channel is a completely free streaming service with a relatively light number of ads and a few "real world" networks available, like live streaming from ABC News. If you have a Roku streaming player, you can watch shows free right on your TV, but you don't need a Roku to access the channel—you can easily just visit it in your browser and sign up to enjoy from there.
Content is organized by genre—adventure, comedy, fantasy, sci-fi, etc—to help you find what you're in the mood to watch. Through Roku, you can also pay for premium subscriptions to channels like HBO and Showtime.
Unless you add a premium channel, you probably won't be catching the latest episodes of every show or all the latest hit movies on The Roku Channel, but you will be able to find a variety of content fairly easily without being constantly interrupted by ads.
Signup required? Yes
Does Roku have ads? Yes
Is Roku legal? Yes
Is Roku safe? Yes
3. Vudu (Runner-Up in Movies)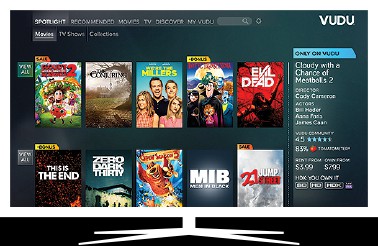 Vudu once was just a marketing ploy by Walmart to go with DVDs and Blu-Rays purchased at their stores. However, with time, it's grown to be one of the bigger streaming services out there, with a pretty decent selection of free options.
Wal-Mart is now taking steps to ensure that their service remains stocked with quality films that you can watch for free (as long as you're willing to deal with the ads—it's pretty par for the course).
Like a lot of the other sites listed here, you'll have to sign up to start watching the free movies and shows Vudu has on offer. The site also has a paid option to unlock even more content. The downside is that if you're looking for high-quality television shows, it's not the best option out there.
Signup required? Yes
Does Vudu have ads? Yes
Is Vudu legal? Yes
Is Vudu safe? Yes
4. PopcornFlix (Best Option for Hidden Gems)

It's easy to think that a site with a name like "PopcornFlix" might not be legitimate—after all, we've all done the hopeful "stream movies online free" Google search and found a bunch of sketchy sites with names like "123movies" or "popcorn1mov.co.za." Fortunately, PopcornFlix is indeed one of the legit ways to watch movies for free online.
That said, you aren't going to find a lot of familiar stuff on here. But, you will find a collection of cult classics, indie films, ribald comedies, low-budget sci-fi, and things of that ilk. Like Netflix, they even produce original shows of their own.
Signup required? No
Does PopcornFlix have ads? Yes
Is PopcornFlix legal? Yes
Is PopcornFlix safe? Yes
5. IMDb TV (General Runner-Up)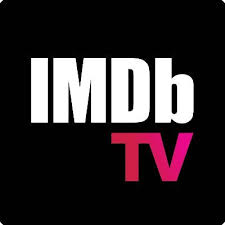 You might be used to using IMDb to look up ratings and reviews of movies and shows—not actually watching them! But recently, the website launched IMDb TV, a free ad-supported streaming service featuring a variety of shows and movies.
You'll need to sign up, but their SSO options make it easy (use your Google, Facebook, or Amazon account, or create one with IMDb).
Genres for shows and movies include comedy, thriller, action and adventure, hidden gems, documentaries, sci-fi, drama, and family-friendly, so there's plenty to choose from.
Like most others on this list, this Netflix alternative won't generally have the newest content, but you can still find relatively popular titles like Mad Men and Schitts Creek, in addition to more vintage titles. Furthermore, their selection of free movies and shows often rotates, so you won't have the same limited options all the time.
You can watch IMDb from any device, or even use an Amazon Fire TV stick since IMDb is owned by Amazon. The ad breaks aren't too intrusive and tend to run around 90 seconds at a time.
Signup required? Yes
Does IMDb TV have ads? Yes
Is IMDb TV legal? Yes
Is IMDb TV safe? Yes
6. Pluto TV (Television Like You Know It)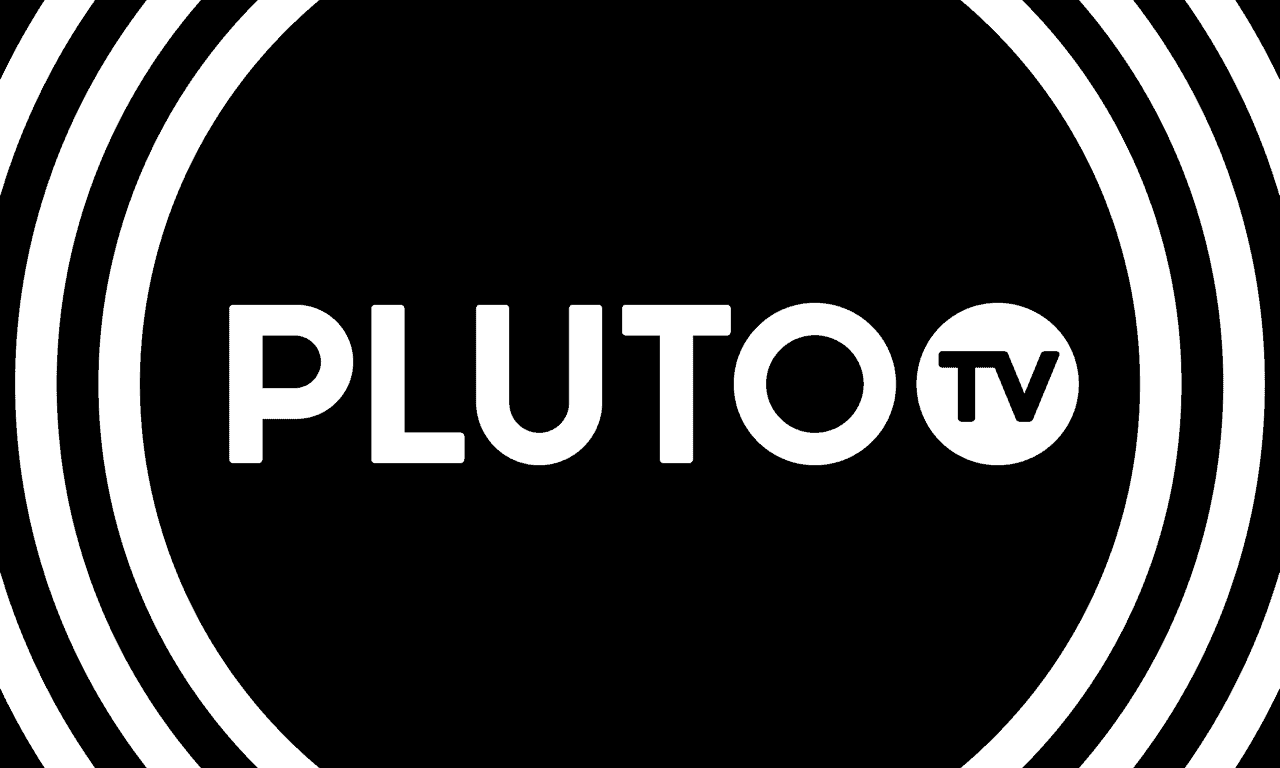 There's something to be said for the traditional television experience—the way you can just flip through channels and see what's on without having to put much thought into it. Pluto TV brings you that experience absolutely free with a selection of different channels ranging across a number of topics.
A Movies channel provides you a number of new films updated every month, while other channels focus on niche interests in order to provide a little something for everyone.
Are you a fan of true crime? There's a channel for that.
Documentaries? A channel for that as well.
You can scroll through all the channels at the bottom of the Pluto home screen. The other bonus of Pluto is far fewer ads than you would get while watching traditional television.
If you want to actually choose what you watch, Pluto also has a selection of on-demand offerings. And like with cable TV, you can see what will be playing on their live channels within the next few hours so you can decide if you want to tune in.
With all of that said, Pluto TV offers a fairly unique experience compared to the other sites on this list. If you're looking for something simple in the background while you do something else, or looking to broaden your horizons and watch TV in a more "traditional" way without paying anything, Pluto TV provides an excellent option.
Signup required? No
Does Pluto TV have ads? Yes
Is Pluto TV legal? Yes
Is Pluto TV safe? Yes